Gutter Replacement Services
Prevent water damage to your home with a quality rain gutter system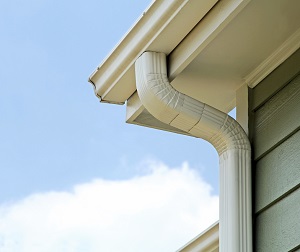 AAG Enterprises can upgrade your gutter system to make gutter clogs a problem of the past!
There is no better way to protect your home from water damage than with quality gutters. A poor or clogged gutter will quickly overflow and leave you in trouble. Don't let that happen to you! Get a team of established professionals to install your gutters for you or replace your old ones. And if you need a professional, then there's no better option than AAG Enterprises.
If you have AAG Enterprises install or replace your gutters then you can be confident that they will be low maintenance and stay clog free. With our steadfast commitment to hard work and top-notch customer service, you will find your time with AAG Enterprises hassle-free.
Don't hesitate! Give AAG Enterprises a call today to schedule your gutter replacement or installation estimate.
Upgrade to a new gutter installation or replacement
Installing a new gutter or replacing an old one? AAG Enterprises are here to help. Our team consists of experienced professionals who know how to install gutters that will not only match your home but are built to last with minimal maintenance. You can trust AAG Enterprises not to steer you wrong.
Contact us today for trusted gutter services
If you're looking for an industry-leading gutter company with a reputation for excellence serving Georgia, then look no farther than AAG Enterprises! Give us a call or reach out to us online today to learn more and schedule a no-obligation estimate!
Looking for a price? Get a no cost, no obligation free estimate.